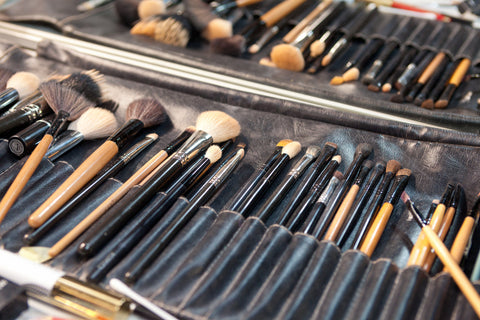 This week we are brushing up on makeup brush cleaning! With back-to-back holiday events, not only will you be glamming up more often, but you may be using seasonal or heavier products. To ensure that you have as little breakouts as possible, we are going to show you how to de-filth those tools you cherish so with the help of our handy Cleansing Mitt
Now you can get your own Æsthetica Cleansing Mitt at 40% off! 
Just visit www.aesthetica.me and sign up, you'll instantly be offered VIP pricing on this and ANY of our cosmetics and tools.
Check out Niki Murphy below as she walks you through the process:
Post your brushes and sponges before and after - don't forget to tag us!